Convenience and Security for Your Business Purchases
Simple is fast, and fast is enjoyable, particularly when making purchases for your business. Our business debit cards give you the flexibility to make purchases easily.
More importantly, the EMV chip technology contained in the debit card protects against skimming, card duplication and other illegal methods used by criminals to get your card information. Our MasterCard debit cards now offer wireless Tap to Pay features for even faster and easier transaction that offer the same level of security you expect. The result is peace of mind knowing your purchases are protected.
We also offer Fraud Monitoring Service to further protect you and your business.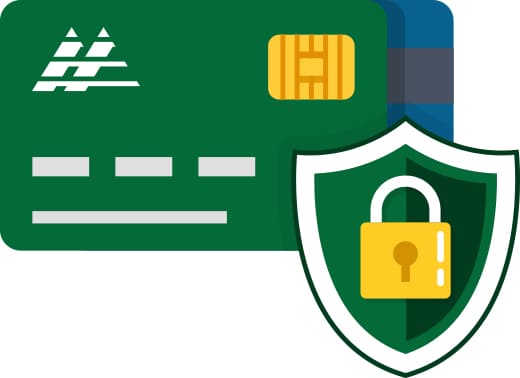 ---
Report a Lost or Stolen Card 24/7
If your card has been lost or stolen, call 1-800-523-4175 immediately to put a freeze on your card.
---
Debit Card Resources
To activate a new MasterCard® debit card: call 1-866-985-2273
To change the PIN on your MasterCard® debit card: call 1-866-985-2273